Join us as we explore how the stressors our kiddos are encountering impact their health and learn some practical action steps to help them succeed.
WELCOME!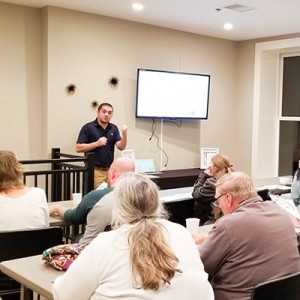 This year has been unlike any other. All the unknowns, the changes, the external and internal stressors have left parents exhausted, teens drained and anxious, and young kids wondering what change is coming next. Dr. Nick, husband, father of two, Doctor of Chiropractic, and speaker is on a mission to help parents unlock the potential of their children that is often buried under medical diagnosis. This workshop will empower you to take action and will renew your sense of optimism. There is HOPE!
If you have a child who struggles with neurodevelopmental challenges, we understand this year has you managing even more than normal with the fluctuating routines, in-person and virtual school, and masks. This year has asked a lot of our children and it shows.
Never before have we seen such high rates of Autism, ADHD, SPD, OCD, Colic, Allergies, Asthma, Ear Infections, Constipation, Migraines, etc. Why are kids so sick and stressed? More importantly, what can we do about it? The answer is simple: find the cause(s) and reverse them.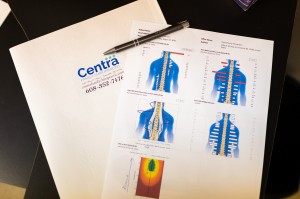 The Insight Scan Technology that we have in our office allows us to look below the surface and identify how your child's body is handling the accumulation of day to day stressors. We help you visualize and better understand what's causing your child's day-to-day challenges.
This workshop, hosted at The Bodacious Brew in Janesville, will feature a very special presentation by Dr. Nick Centra, D.C. He'll walk you step-by-step through the science and research behind neurodevelopmental challenges. He will show clearly why your child struggles and demonstrate that it doesn't have to be this way. Dr. Nick will show you what is holding your child back, causing illness, stressing them out, and getting in the way of them being their BEST. Dr. Nick's extensive training and years of experience have helped countless children and their families thrive.
Does your child frequently struggle to calm down, regulate their emotions, or fall asleep?
Does your child depend on prescription medication to maintain wellness?
Are they STUCK ON going 100 mph all day every day?
Have you already tried multiple forms of therapy, diet changes, and dozens of supplements?
Have you ever tried medications to help your child be calmer, concentrate better, and focus?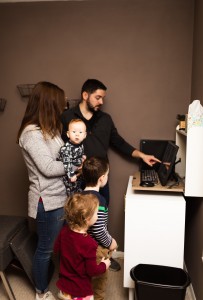 If you've tried it all and your child still struggles – then this workshop is a can't miss event. It doesn't have to be this way. Get your questions ANSWERED, your HOPE back, and ACTION STEPS that you can begin immediately.
Join Dr. Nick on Thursday, March 25, at The Bodacious Brew, 119 North Main Street, Janesville, WI 53545 for a FREE live workshop to learn more!
Dr. Nick dives deep into the science behind WHY so many kids struggle to sleep, focus, concentrate, handle transitions, be well and more. We know many parents stay up late every night searching for WHY their child still struggles. Find those answers here!
We'll give you step-by-step help that you can use to start making a difference for your child IMMEDIATELY. Together, we help you learn how to MINIMIZE the tough days and MAXIMIZE the good days for your child at home and school.
WHO SHOULD ATTEND THIS WORKSHOP?
Parents whose children always seem "stuck on the gas pedal" or are constantly "under the weather".
Caregivers who want to see kids reach their full potential and be successful at school and at home, and do so without the use of medications.
Teachers, Therapists, and other professionals who work with kids and are looking for answers as to why so many kids struggle so much in today's world.